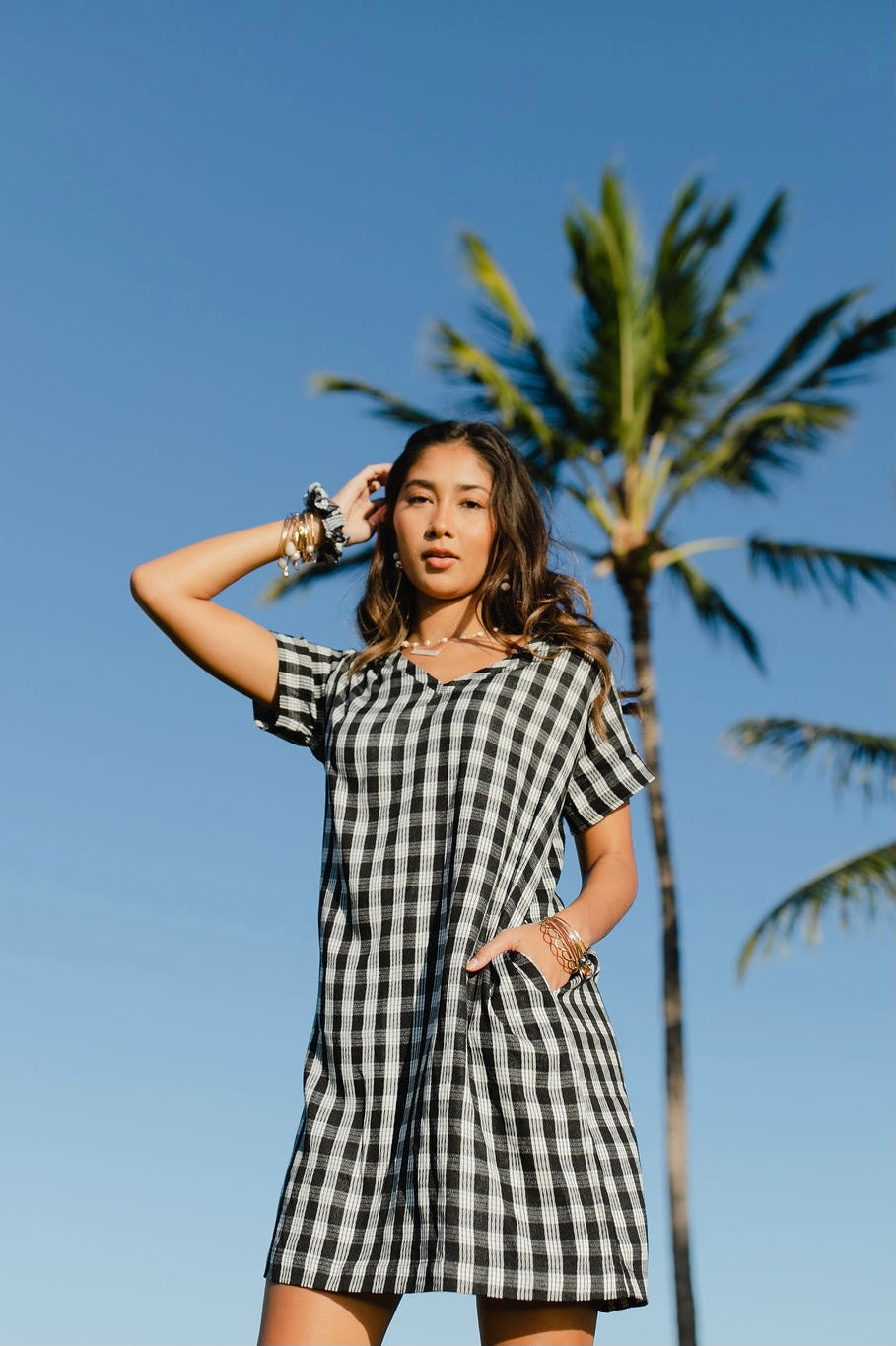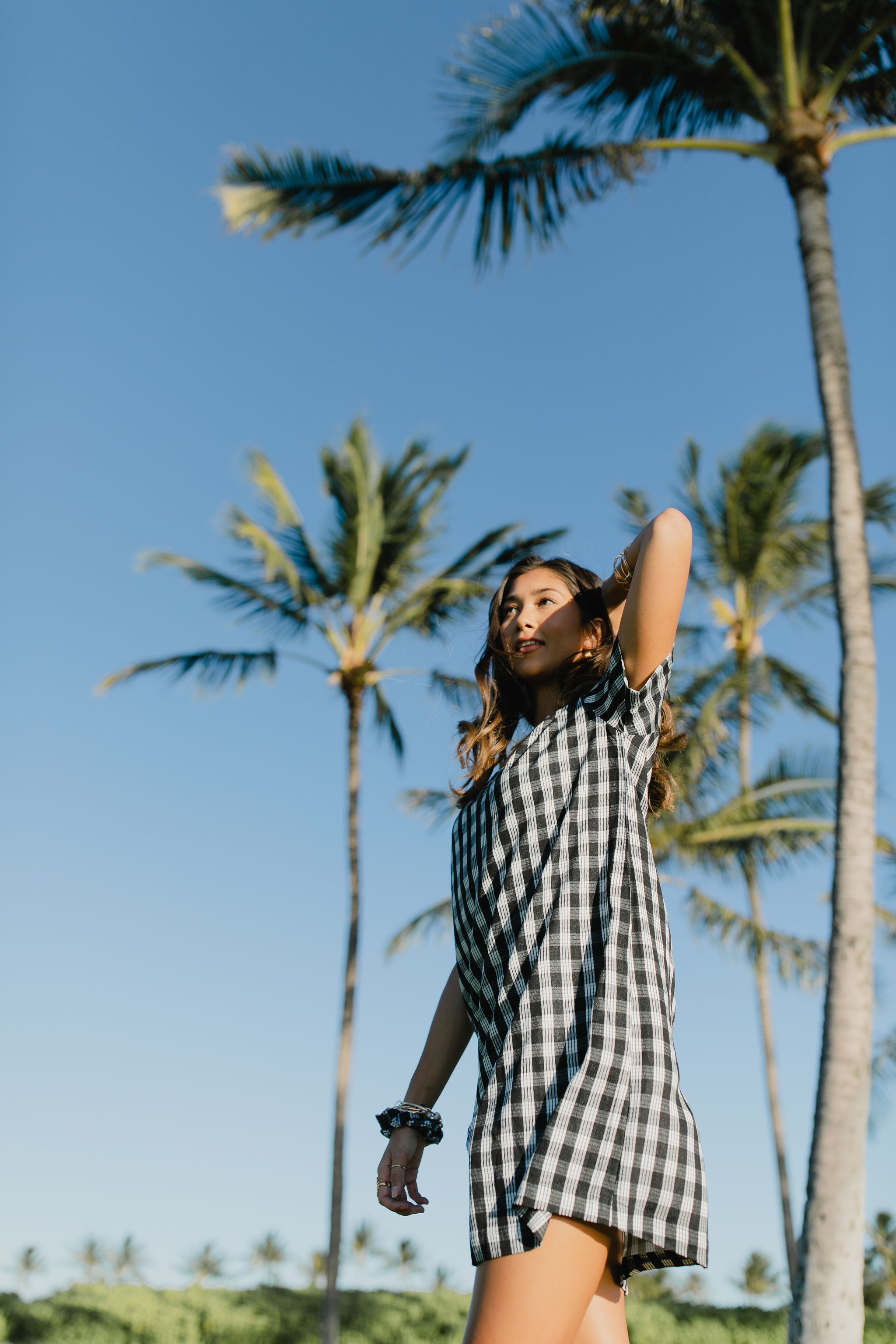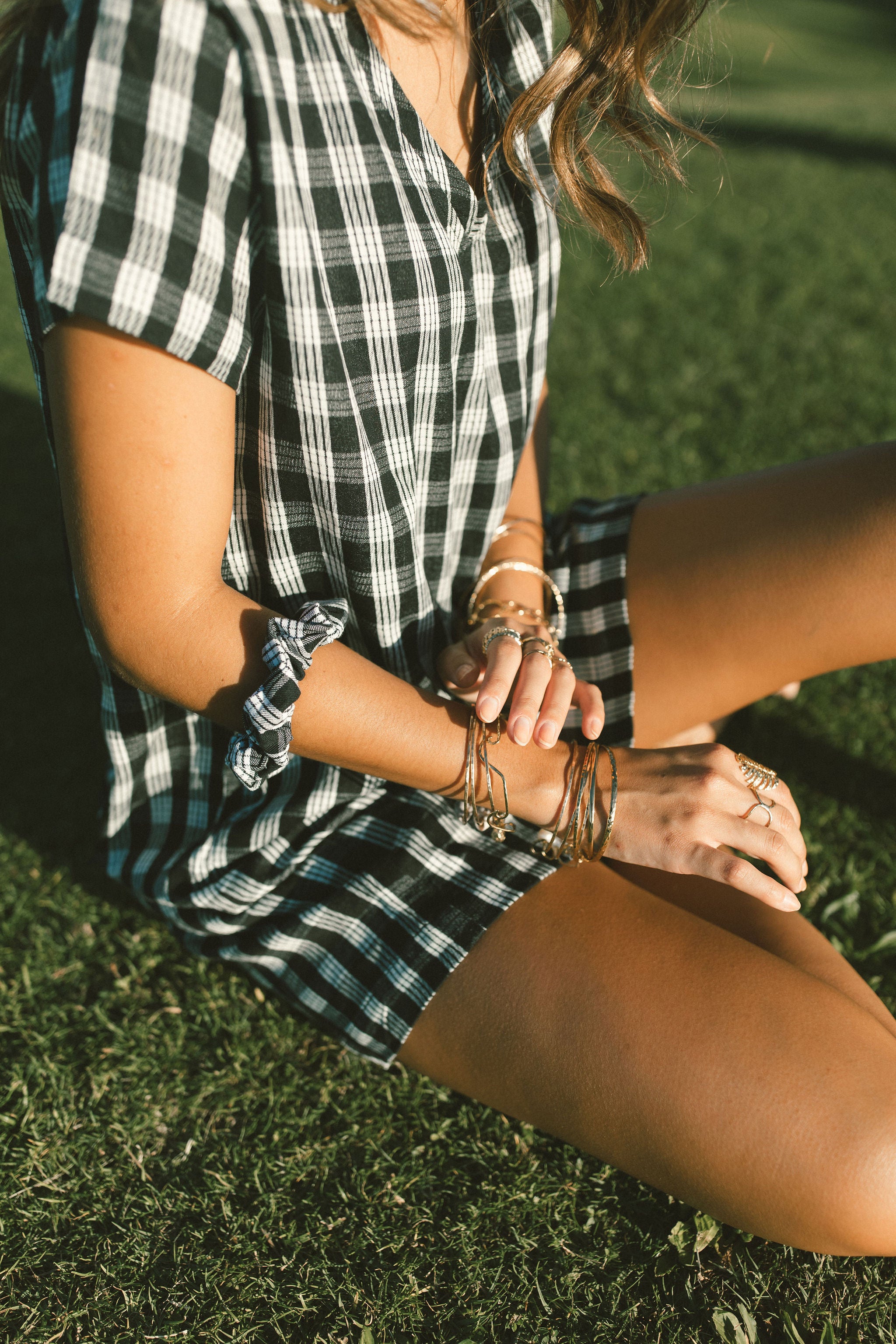 *PRE-ORDER — available to ship

from Sept. through end of Oct.

Bamboo


V-neck

Short Sleeve

Pockets

Knee length

True to size

Model's height: 5'7" and wears size Small
SIZE CHART
This is a lightweight bamboo fabric - 100% bamboo.

Wash cold. Hang or lay flat to dry.
Bamboo is a natural textile and eco-friendly. Bamboo is incredibly sustainable with fast growing properties, requiring little water irrigation, and converts carbon dioxide (CO2) into oxygen. This fabric is extremely breathable, hypoallergenic, and a natural UV protectant.

We guarantee this [KI•ELE] garment is environmentally conscious, made from a sustainable resource, and biodegradable.

Sustainably made in Indonesia.
Originally used for the Hawaiian Plantation field workers in the 1900's, the checkered-patterned thick cloth has become a staple and historic fabric to the Hawaiian culture. Changing the future of fashion, the palaka shirt became one of the first shirts to be worn untucked during high-fashion times.

Hawai'i is known for its laid-back, island vibe and Aloha shirts for casual Fridays aka "Aloha Fridays." The palaka would unknowingly become the official shirt of the Hawaiian kingdom. Its appeal was beginning to be eclipsed by the aloha shirts interest to both tourists and locals both due to its fresh style as well as rayon being cooler than the thick draping of cotton from palaka.

"The sturdy, two-colored twill plaid, characterized the shirts of Hawai'i's plantation workers during the 19th century. The design symbolizes the endurance + unity of the people who came across the Pacific to labor in the sugar and pineapple fields. Their cultures and families have woven together and bound our Islands with fundamental patterns of aloha." -Booklines Hawai'i.