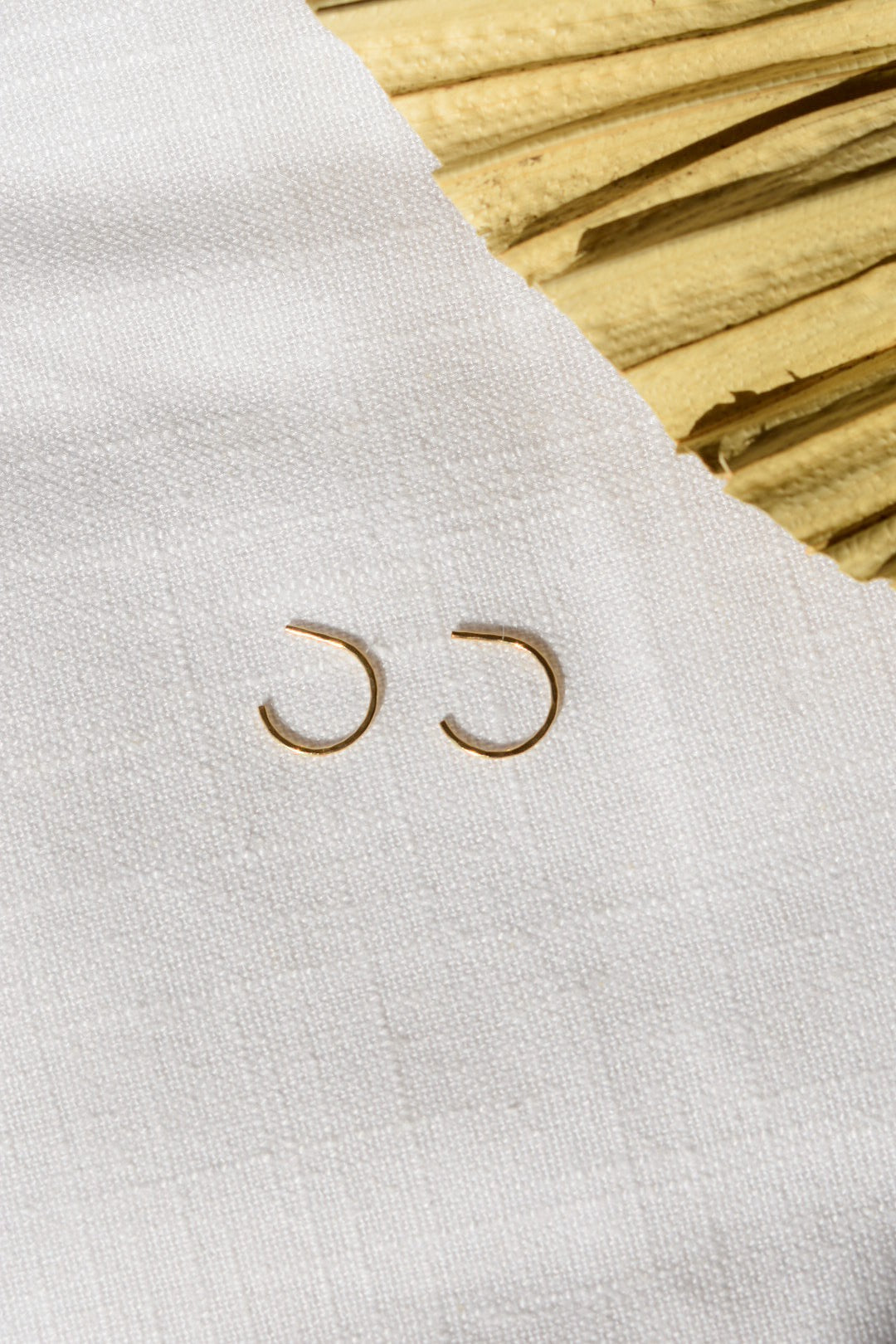 *LAST ONES Mini-C Threader Earrings
A minimalist classic, the Mini-C Threader Earrings add clean cut elegance.
14K gold-filled

C-shape measurement: 1/4"

Also available in Sterling Silver # KE-5112S, $15
Item # KE-5112G
Helpful info:
Keep jewelry away from water and chemicals. Remove during physical activities. Store separately in a soft pouch.