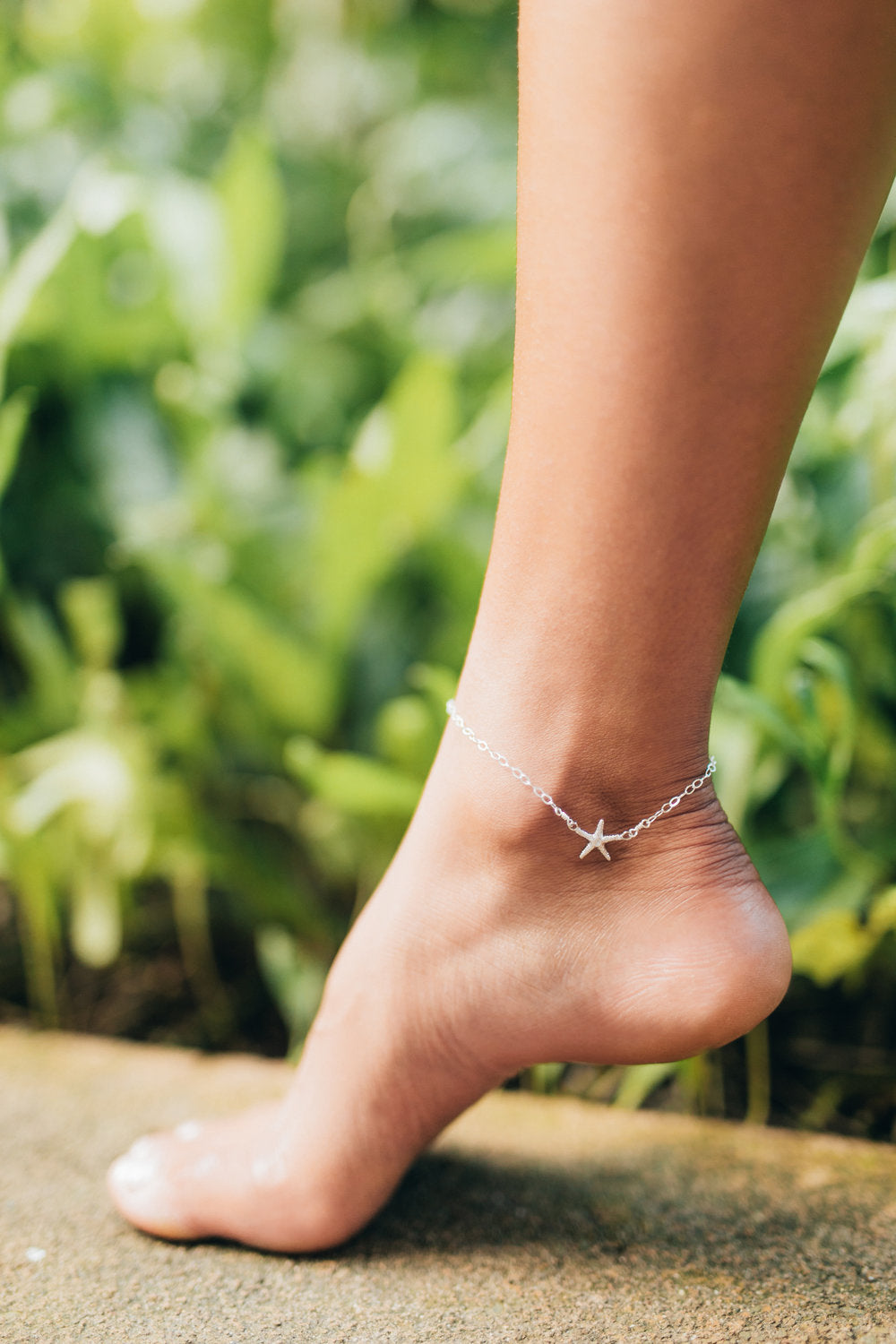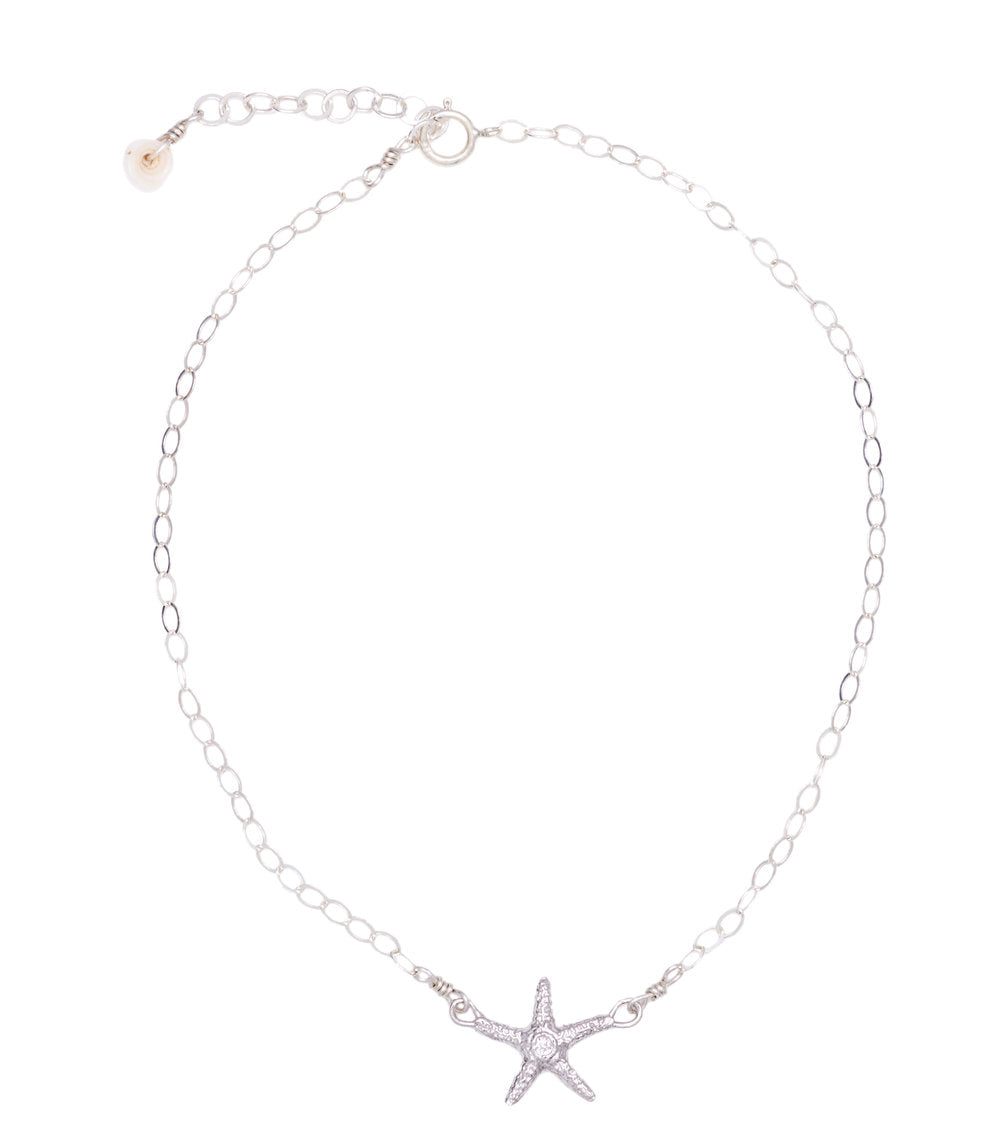 20% to Make-A-Wish Hawaii — Manini Starfish Chain anklet
: 20% Benefits Make-A-Wish Hawaii
14K gold-filled + 14K gold-dipped

Starfish measurement: 12mm x 18mm

Anklet length: 10" + 1.5" extension
Natural puka shell finish

One size with extension to fit desired length

Also available in Sterling Silver + Rhodium-dipped # KE-354S, $38
This is made of 14K gold-filled with 14K gold-dipped pendant or sterling silver.

To ensure the longevity of your [KI•ELE] jewelry, please remember to remove your jewelry before showering, washing your hands, perspiring, and any ocean or water activities. Please do not apply perfumes or lotions near or on your jewelry pieces. After wearing, gently wipe with a soft cloth and store in your [K] gift box or jute pouch received with your order. It's a lot to remember (we know) but trust us, your jewelry will still look as new as when you first purchased it!

If your [K] pieces need a shine refresh, you can purchase a polish pad (for 14K gold-filled or sterling silver pieces only) or Sunshine Cloth (for 14K vermeil-style).

If your [KI•ELE] piece unfortunately gets damaged and needs to be repaired, please email us at ask@ki-ele.com or message on Instagram @ki_ele to discuss options.
Our 14K gold-filled and sterling silver are zero waste! We recycle and reuse every bit of 14K gold-filled and sterling silver used to make your pieces. These are such great sustainable metals that we love using. It can be recycled and remade over + over to reduce the environmental impact of producing or mining new batches of metal.

We use in-house plating, rather than outsourcing to places with concerning working conditions.