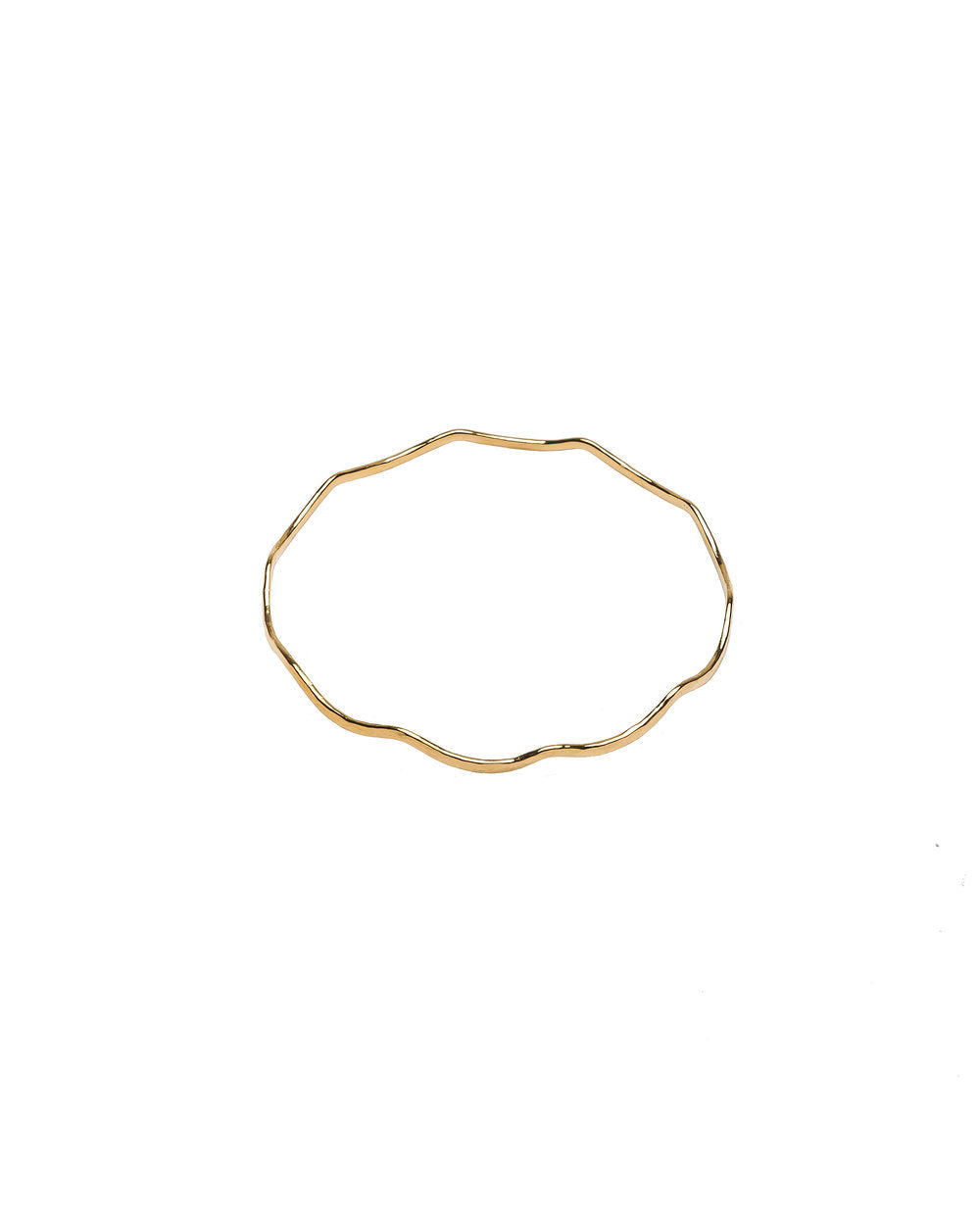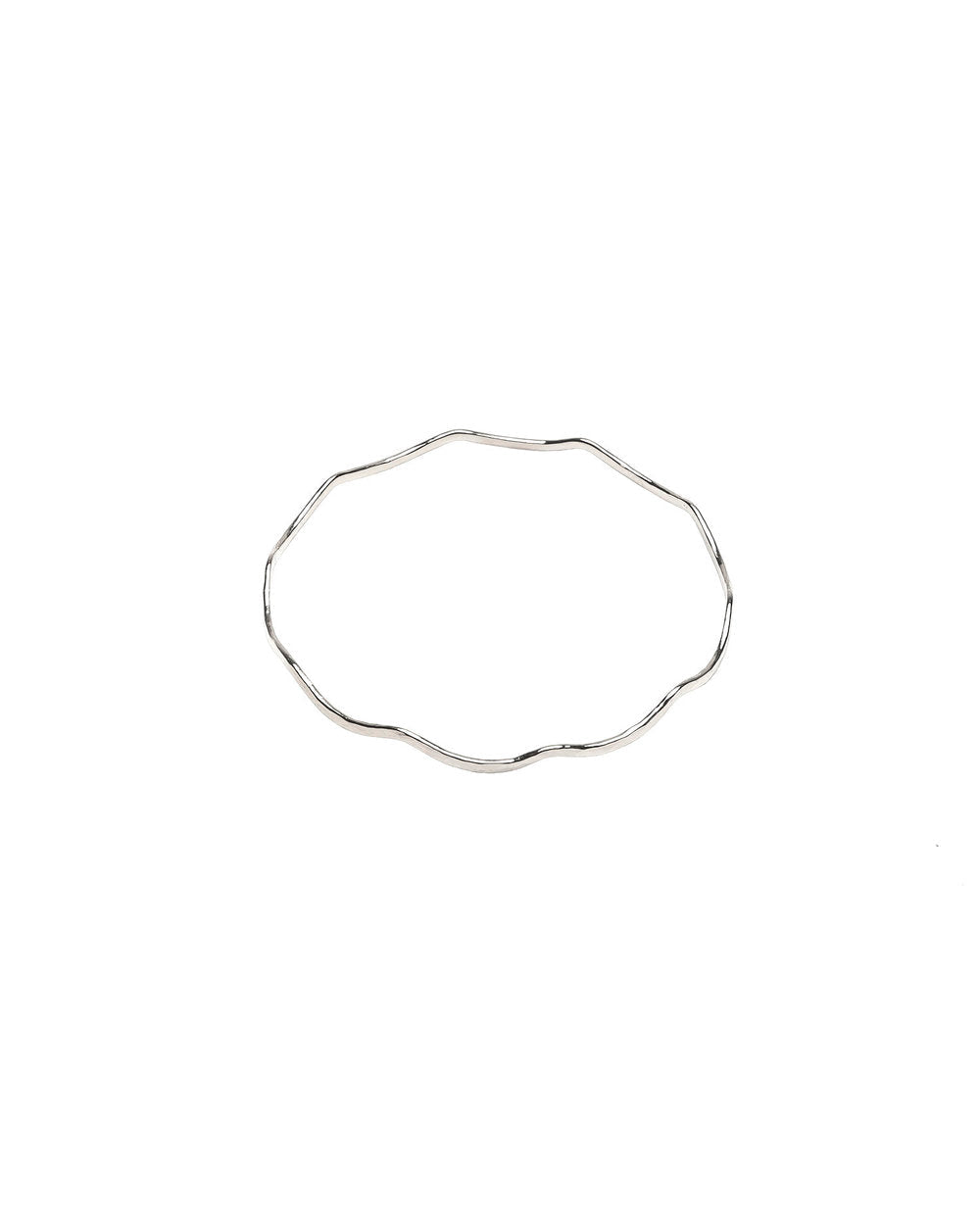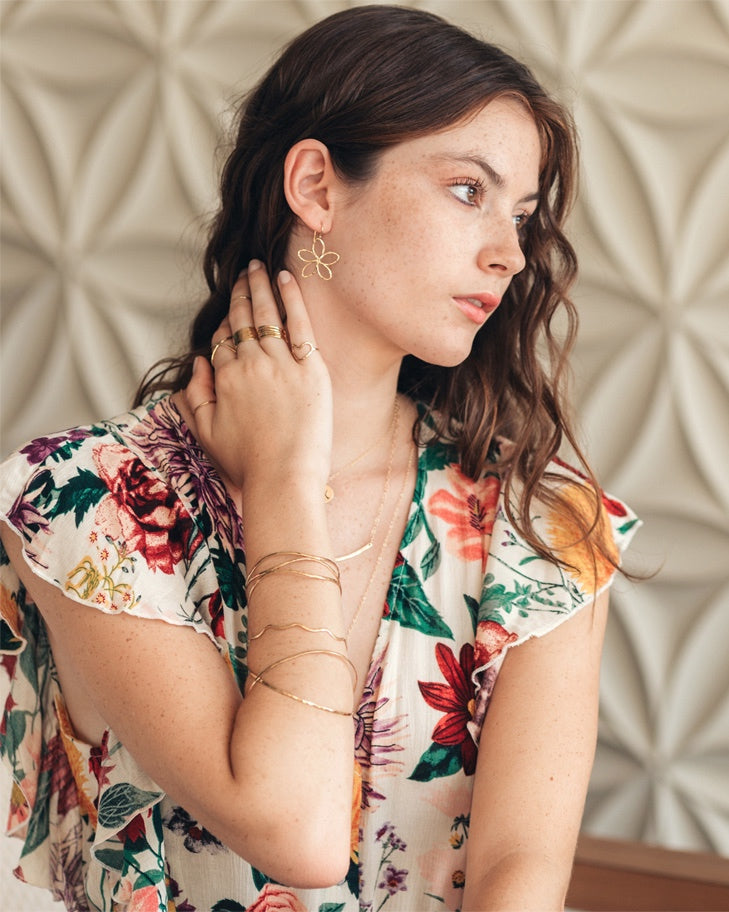 Build your bangle collection with the Charlotte Organic Bangle. Add some dimension to your stack with its organic waves.
18K Vermeil; recycled sterling silver with 18K-gold plate

Bangle height: 1/8"

Available in sizes S, M, L.

Also available in recycled sterling silver, # KE-6000S
Item # KE-6000G
Helpful info:
Keep jewelry away from water and chemicals. Remove during physical activities. Store separately in a soft pouch.
HOW TO MEASURE YOUR [KI•ELE] BANGLE SIZE:

1. Make hand gesture as if you were to slip on a bangle onto your wrist.

2. Wrap string, measuring tape, etc. around the widest part of your hand. This area should be the base of your thumb around to the base of pinky and around your knuckles.

3. Last, measure the the string with a ruler or check your measuring tape. Use inches.

Size Small fits: 7"–7.5"

Size Medium fits: 7.5"–8"

Size Large fits: 8"–8.25"